Advantages of Book Direct on Our Site
Nowadays, it is much easier to book hotel stays around the world. Just have an internet access to get this resolved in a few seconds, right?
The only annoying thing is having to research and search for the best options on several websites, to ensure that you are actually getting the best deal. But this problem is with the days counted, since the Hotel Quinta do Sol decided to make your life even easier and to make your vacation much more peaceful.
See below for the benefits of direct bookings and close your hotel package in Porto Seguro.
Best Price Guarantee
Besides offering the best lodging service, first-class breakfast and special service, you have even more advantages when booking.
We, from the Hotel Quinta do Sol staff, guarantee the best negotiation and rate in our direct booking. Thus, you do not need to be accessing thousands of pages and still be in doubt whether the price will not download tomorrow or later.
You can check. If you make a direct reservation on our site, guarantee the accommodation in the best hotel in Porto Seguro Bahia, spending well less than you think. And if you find a lower price for the same period on another site, just contact us, we will correct the amount charged on time *.
In addition to the best price, you have confirmed on time, more flexible times with Late Check Out until 2pm or Early Check In from noon without paying anything extra for that. You can still install your package up to 12x without interest on your credit card. That simple.
Rates without surprises or additional fees
You may have noticed that in most cases you end up paying a little more than expected. This is because many hotels and inns include taxes, additional amounts and even taxes only when closing the account.
Here at Quinta do Sol, it is not so. By choosing your Porto Seguro hotel package directly at our site you have access to the final value of your day's rent, with no extra charges. We believe that transparency is the best way to offer quality services to our guests and that's why we always work to build relationships based on clarity of information and honesty.
All this with total tranquility, since our payment system is 100% safe and protects all your data with the utmost care. This way, you will enjoy your vacation with even more tranquility.
Exclusive 10% discount on Truistic Tours
This is one of the advantages that most please our guests. The Quinta do Sol Hotel wants to go beyond and ensure that you and your family make the most of your stay at our facilities and in the city of Porto Seguro, of course.
Therefore, if you choose to close the direct booking on our website, you will get special discounts on tours made at the Quinta do Sol Tour's own tourism agency.
Be part of our Loyalty Program
We are sure that your visit to Porto Seguro and Quinta do Sol Hotel may be the first, but never the last. Who knows the beauties and wonders that our region hides, likes to always stay close and enjoy holidays and holidays in this place paradisíaco and full of history.
Therefore, by closing your package directly through the direct booking on the Quinta do Sol website, you immediately become part of our Loyalty Program. Which means you will have even more advantages than any other guest.
After all, you will always guarantee the best lodging deals and still take off special discounts for each future booking. Not to mention that it will stay within all our news, new tours and programs developed exclusively by our team.
Then do not waste your precious time searching for Quinta do Sol Praia Hotel Booking or Quinta do Sol Praia Hotel Decolar. Access only the hotel website, in this link here and view the available rates for the desired period.
Find out the 10 Best Porto Seguro Tourist Routes
The 10 Best Tours in Porto Seguro
Want to know Porto Seguro, but you have no idea where to start? Access this article and know the 10 Best Porto Seguro Travel Tours!
Get to know Trancoso, Arraial D'Ajuda, Espelho, Recife de Fora, Coroa Alta, and several other places in the region with a 10% discount. And also guarantee differentiated packages and options that will please people of all ages.
Want to know more about the tours? Then access this link , and know the 10 best tours in the region.
Discover the Best Tours in Porto Seguro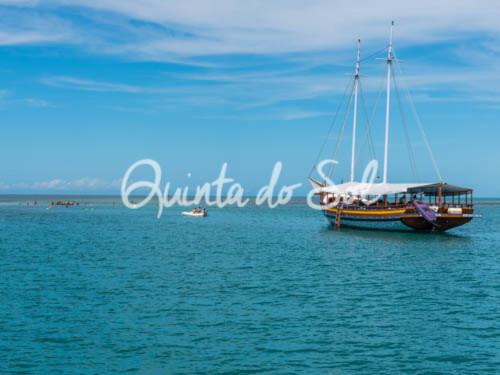 Marine Park of Recife de Fora
Ever heard of the trip to the Marine Park of Recife de Fora? It is the favorite program among tourists visiting Porto Seguro. Want to know more?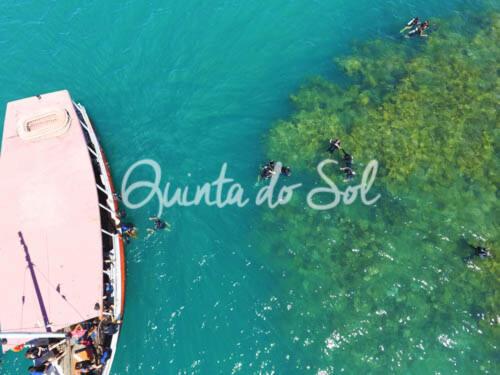 Scuba Diving
Ever thought that I dream of diving in Porto Seguro, with equipment and instructor's right? Learn more about this tour. Join Now!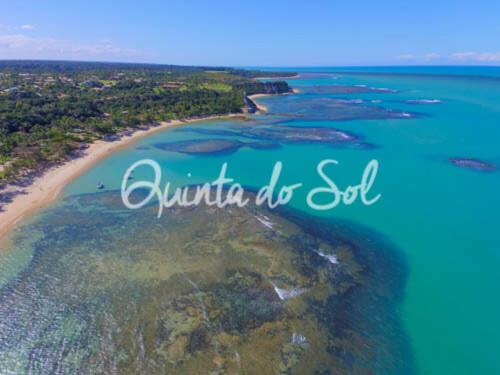 Mirror Beach

Get to know Mirror Beach, classified by tourists as one of the ten most beautiful beaches in Brazil. Check out!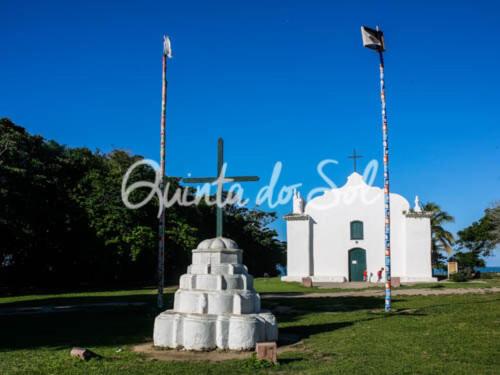 Trancoso
Beaches paradise, a charming historical center and parties with people from all over the world. This is the atmosphere of Trancoso, a tourist city in Bahia.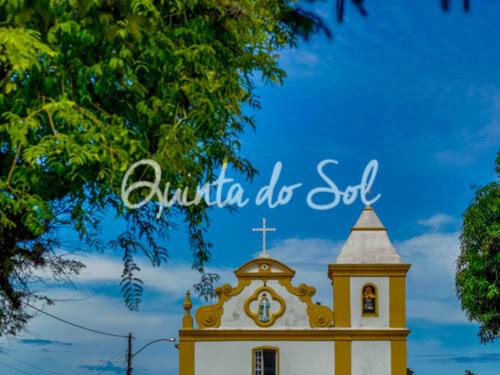 Pitinga Beach - Arraial d'Ajuda

Come and see a little more of this famous village of Porto Seguro that has already conquered national and international artists. Check it now!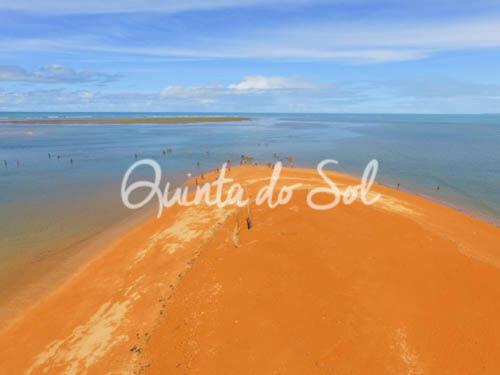 Marine Park High Crown Reef

The Coroa Alta Marine Park is a natural paradise made up of beautiful fragments of coral and a sea of ​​breathtaking color!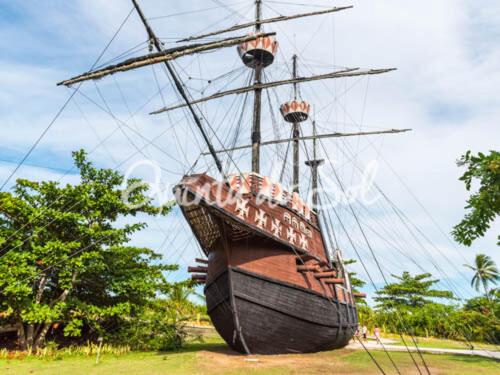 Discovery Path

Do you like history and always wanted to know everything about the discovery of Brazil? Then get to know the Discovering Route in Porto Seguro in this article!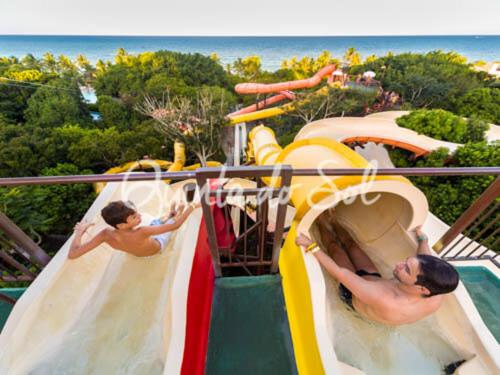 Eco Park Aquatic

Imagine a water park with water slide, rivers, canopy, zip line and wave pool in a natural paradise. Did you? Now, how about you come to know?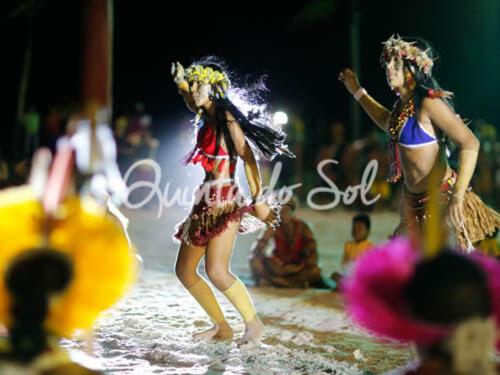 Pataxo da Jaqueira Reserve

Get to know Jaqueta's Pataxó Reserve, an indigenous reserve with breathtaking scenery and fascinating cultural immersion.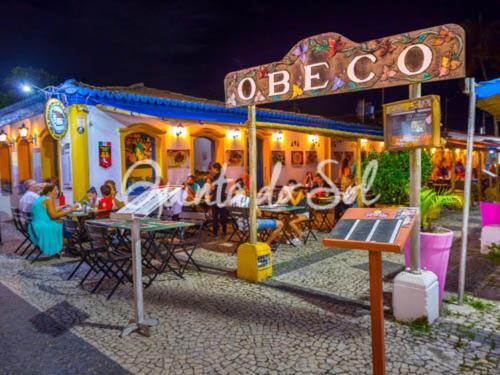 Discovery Walkway

If you still do not know what to do in Porto Seguro at night, do not waste time and schedule By Night on the Catwalk of Discovery!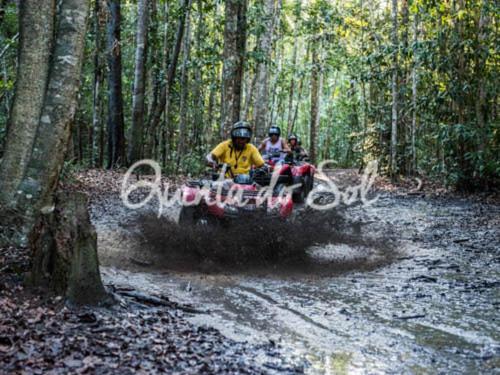 Quadricycle in Porto Seguro

Want to take a radical tour in Porto Seguro, but still do not know which one? Get to know the best quadricycle options and lots of fun!